Junior, Intermediate, and Senior Controls Engineers
Description
The demand for automation is growing and our group is experiencing an increasing demand from customers to help them design new systems and upgrade existing ones. AMS Solutions is seeking Junior, Intermediate and Senior Controls Engineers for our Enderby, BC office.
This position requires you to work closely with a team of electrical and controls engineers to deliver innovative custom solutions to the wood products and forestry industry. You will have the opportunity to apply your skills and deploy leading-edge technologies on many different machines and processes.
Typical projects involve PLC/HMI programming, motion control, network design, and control panel/console layouts.
Travel to domestic and international locations may be required.
Responsibilities
Design, program and commission industrial controls systems which include discrete & analog I/O, motion control, and networking
Design, program and commission vision applications using industrial smart-cameras
Design control panels, operator consoles and servo/VFD enclosures
Design and commission industrial user interfaces (HMI's)
Provide technical guidance to junior engineers and drafters
Preferred Qualifications
Bachelor's degree in Engineering from an accredited university
Registered or eligible for registration with APEGBC
Minimum 3 years' experience in control system design, preferably in the wood products industry
Strong command of the English language in both written and verbal communication
Field experience commissioning and servicing control systems, including PLC's, HMI's, VFD's and servos
Experience with Rockwell Software including RSLogix and FactoryTalk View
Experience with AutoCAD, SolidWorks or SolidWorks Electrical
Experience with Windows & SQL Server Application development
Willing to travel to customer sites
Salary and Benefits
We offer a benefits package, as well as competitive compensation based on experience. Compensation will increase with technical capability and responsibility level.
Contact
To apply for this position, please send a cover letter and resume. No phone calls, please.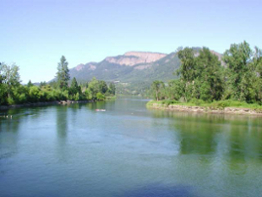 Location
AMS Solutions is based in Enderby, British Columbia which is located in the area known as the North Okanagan / Shuswap. Our employees enjoy all of the benefits that the southern interior of British Columbia has to offer. From spending the winters skiing and snowmobiling to enjoying time-off on the lakes during the hot summers, Enderby provides a desirable location to call home.